Here's a preview of what you'll learn:
8 value-packed modules – no-fluff!
Step-by-step blueprints & checklists eliminates/prevents mistakes, bottlenecks and dead-ends.
Fill-in-the-blank templates for easier implementation.
Automated tools for faster execution.
You'll get a full roadmap to build your own App Empire and collect residual income for the long-term.
Support & guidance from successful Appreneurs.

Module 1:
Success System
How to set the vision so you start off right.
Navigate the tricky back ends of Apple & Google Play
Tools you'll need for App success.
Find profitable niches, keywords & ideas so you can beat the competition even in saturated markets.
Set up your accounts to make money.

Module 2:
Identifying Opportunities
Research markets like a Pro so you create apps that offer better experience and higher value for users.
Identify buying trends to guarantee repeat sales.
Avoid common & costly mistakes – I've done & learned from many, so you don't have to.
Dominate Niche + International Markets – stay in the game for years to come.

Module 3:
Finding Your Team
How to set the vision so you start off right.
Navigate the tricky back ends of Apple & Google Play
Tools you'll need for App success.
Find profitable niches, keywords & ideas so you can beat the competition even in saturated markets.
Set up your accounts to make money.

Module 4:
Getting Your App to the Store
App launching made easy: why some apps get rejected and what to do about it.
How to protect your app idea from getting ripped off.
How to put them to work on your winning ideas so you get to focus on your top money-making activities.
How to build relationships with them so you can enjoy long-term success.

Module 5:
Getting App Downloads
The step-by-step plan to launching your first app!
App Store Optimization: All you need to know to get your apps to the top of iTunes & Google Play
Marketing your apps made easy (and top mistakes to avoid so you don't lose time, money or sanity)
App Marketing 101: best practices for free & paid marketing strategies

Module 6:
Data Driven Success
Measuring and understanding your success metrics for better business decisions.
Tracking and tweaking your progress.
Learn the metrics that really matter.
How to earn user reviews that boost your rankings & downloads.

Module 7:
Scaling Your Business
How to tap into a network of appreneurs and get them to cross-promote for you.
How to get massive free traffic to your app.
Ninja monetization methods for more profits.
How to tap into a network of appreneurs and get them to cross-promote for you.
How to best price your app for optimum sales.

Module 8:
Monetization Methods
How to build a portfolio of profitable apps.
How to sell (or buy) an app business for big money.
Insider secrets to negotiating profitable deals in the app industry (I've done this several times).
How to make money with sponsorships.
Plus get these Bonuses!
ORDER now & I'll give you some sweet bonuses well
worth over $13,794

Bonus #1: Fast Action
Guides –
$299

FREE!

Bonus #2: Non-Disclosure
Agreements –
$1,000

FREE!
Save attorney fees
Peace of mind.
Fill in the blanks.
Sign and go.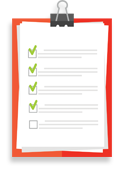 Bonus #3: Questions,
Templates & Scripts

$499

FREE!
Copy & Paste – easy!
Know what to ask for
Know what the developers are saying
Communicate clearly and easily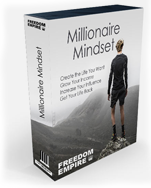 Bonus #4: Millionaire
Mindset Course –
$297

FREE!

Core fundamental skills of ruling your own empire so you can create consistent growth in business and in your personal life.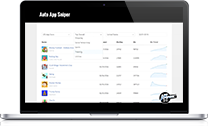 Bonus #5: Auto App Sniper
Software (6 Mos. License)

$2,499

FREE!
Spy on winning apps in the Apple Store or Google Play
Spot opportunities quickly & easily – know what's HOT right now.
Get Instant VIP Access to the
AppEmpire Success System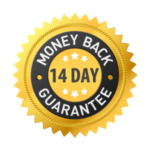 My "No Risk" 100%
Money-Back Guarantee
Your time's important, and you have things to do. So I want to make this offer a "no brainer" for you: Try App Empire Emperor Edition for 14 days, RISK-FREE.
I believe in this product so much. I've seen it reliably make money for my students over and over again. We're talking people from all walks of life earning enough to quit their jobs, take care of their families, and start living the lives they truly wanted.
These people had no tech or business skills. Most didn't even have an app idea. Yet now they've reliably made five to six figures from their apps. Quite a few have made millions of dollars.
This course isn't just about building a hit app (though you can definitely use it to do that). It's about building a sustainable machine that makes you money for years to come. What you don't have a lot of in life is TIME. Build an empire today and it will serve you for the rest of your life.
So here's my simple offer: Try out the course. Go through the exercises and build your app. If you don't start to see results, I insist you ask for 100% of your money back.
Just write in to my support team, show them proof of the work you've put in, and you'll get an instant refund. You have nothing to lose by saying "yes", and everything to gain.
But I think once you see your results, you'll be impressed. Try it and see for yourself.
Frequently Asked Questions:
You typically don't need more than a few.
The pattern I've noticed is that a small handful of apps will make up 80% of your income. I was just recently talking to a student of mine who only made 2 apps and was soon making a couple hundred thousand a month from those 2 alone.
Ideally, you're working within the same demographic for a suite of apps. That way you know your audience's wants and you can tailor your next app to that. That's always been my strategy.
When I saw how well my first app (Fingerprint Security Pro) was doing, I made sure my next app served that same market so they complemented each other.
So maybe the average to $100k/year is 3 or 4 apps, and some people take 5 or 6, but 1 or 2 can be enough. You'll see faster results if you house your apps within the same demographic. That's the sweet spot.
Realistically, for your first app, you're probably looking to spend $500 (with templates) to $2,000, but I wouldn't spend more than that.
The way I teach this is $2,000 can be spread across 4 apps, so you're only spending $500 apiece. Isn't it nice to go into the App Store with 4 apps that are winners?
One of the reasons I succeed so much is because when I go to the market, I have 4 different apps working for me instead of one, which means multiple ways to make money. (I teach this in depth in AE Emperor Edition.)
Just to be clear, AE Emperor Edition is NOT for you if:
You're looking for a "get rich quick" scheme. The App Empire method is for building a strong, sustainable business. That takes time. You won't get it overnight but with consistent effort, you'll see results in weeks and months instead of years (or never).
You want profits without any work. Sorry, there's no substitute on earth for elbow grease. If there was, I'd be the first to tell you. Magic pills are for Neo in the Matrix, not us.
If you do things right, you CAN reach a point in your App Business where it becomes "hands off" and you live off the profits while the business maintains itself. But that takes time and consistent effort. You see results much faster as you build more apps, like an accelerator effect.
AE Emperor Edition is right for you if:
You're motivated and not easily discouraged. My guidance helps you cut through all the crap, but you'll still hit a brick wall from time to time. That's expected. Don't let it stop you.
You have a good work ethic. This isn't about adding more to your already busy life, but you should be able to spend an extra 2 to 5 hours a week on your app business (at least to start).
You're generous. App entrepreneurs are a tight knit community and always eager to help each other out with advice and support. That's why you see app businesses flourish faster than many other industries. That means help for you is never far away either!
You KNOW there's more to life than working for a boss. Life's too short … and you can't stand the thought of wasting it on things that don't matter.
You take direction well. Part of the AE system's power comes from the direct guidance you'll get from successful people with millions of dollars and downloads under their belts. This means being willing to switch gears at a moment's notice and not staying too attached to your ideas.
If you had a treasure map, would you ignore the X and try to go your own way? What a waste!
People who skip ahead and ignore the process stumble. The winners follow the system.
Get Instant VIP Access to the
AppEmpire Success System