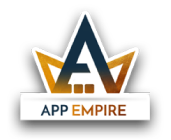 LIMITED OFFER: GET MY $2497 APP EMPIRE
COURSE FOR FREE!
JOIN THE EMERGENCE ENTOURAGE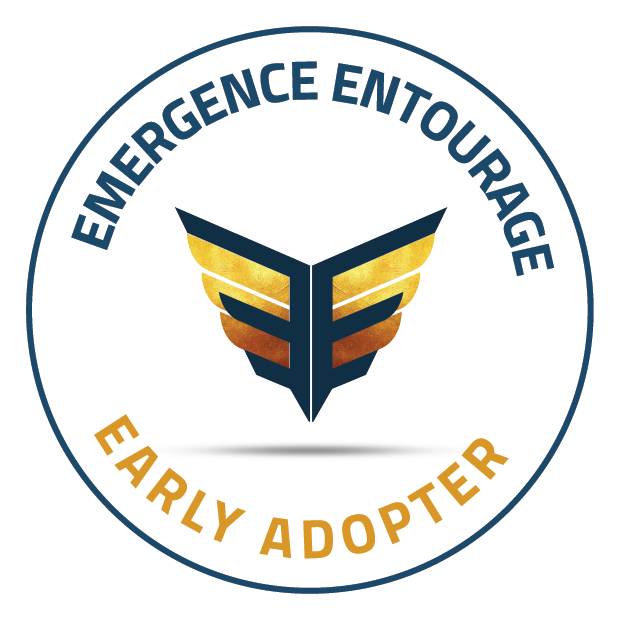 First 100 Members:
$100 Off Every Month for the Lifetime of Your Membership!
Regular Price $397/mo!
Only
100
64 Left
Today I'm giving away App Empire, my complete business blueprint that will show you how to generate monthly passive income from your very own app business empire.
If you want to create your dream freedom lifestyle (just as many of my students have already done), this is the course for you.
App Empire is currently being sold on my website for $2497…
But today you can get it for FREE!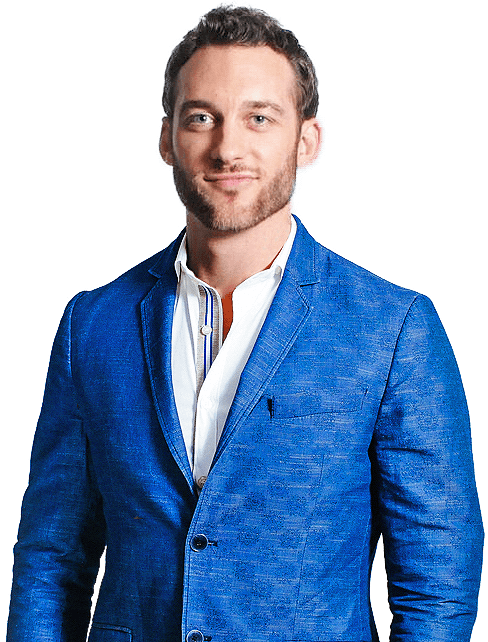 Here's why you want App Empire…
App Empire has 8 value-packed, no-fluff modules. It's a full roadmap to build your own app businesses with long-term success in mind.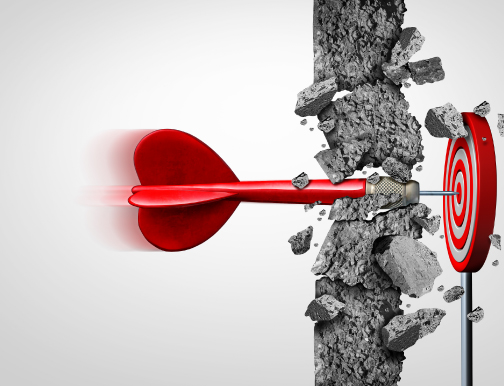 MODULE 1
The Systems You Must Have in Place to Build a Successful Mobile App Business
The Systems You Must Have in Place to Build a Successful Mobile App Business
How to successfully navigate the tricky backwaters of Apple Store & Google Play.
How to set up your accounts so you can make money like clockwork.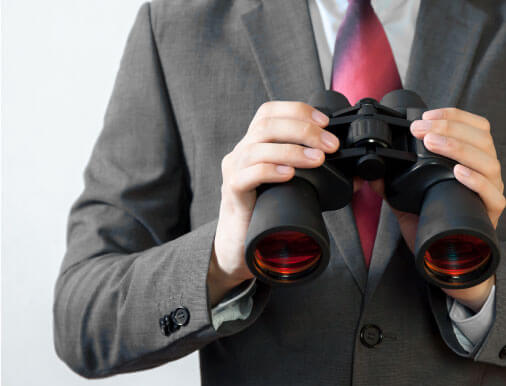 MODULE 2
How to Identify Profitable Mobile App Opportunities so You can Virtually Guarantee a Successful App from the Get-go Instead of Picking one That Nobody Wants to Download or Buy
Research markets like a Pro so you create apps that offer better experience and higher value for users.
How to Identify buying trends to guarantee repeat sales.
The keys to dominating niche markets in international markets – powerful strategies to staying in the game for years to come!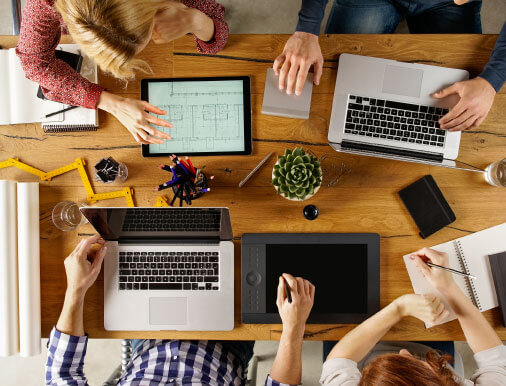 MODULE 3
Finding and Building a Talented
Team to Do all the Hard and
Technical Work for You
How to build your A-Team: hire talented & trustworthy team members whom you can count on and work with for the long term.
How to create systems that make you more productive and let you work less.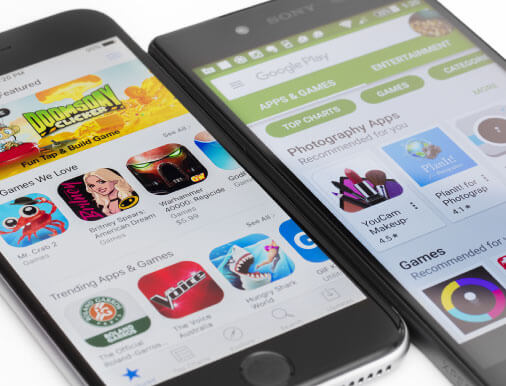 MODULE 4
Little Known App Store Hacks You Can Use to Ensure Your App Gets Downloaded, Purchased, and Used on a Daily Basis
App launching made easy: why some apps get rejected and what you can do to prevent it.
App launching made easy: why some apps get rejected and what you can do to prevent it.
How to build profitable, win-win relationships and handle partnerships skillfully so you can enjoy long-term success.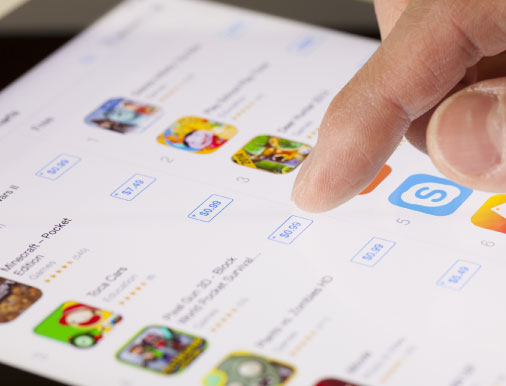 MODULE 5
How to Spike Your app Downloads
so You Shoot to the Top and Get
Featured in the Charts for Maximum Leverage
The step-by-step plan to launching your first app.
App store optimization: All you need to know to get your apps to the top of iTunes & Google Play.
App Marketing 101: top marketing mistakes to avoid so you don't lose time, money or sanity.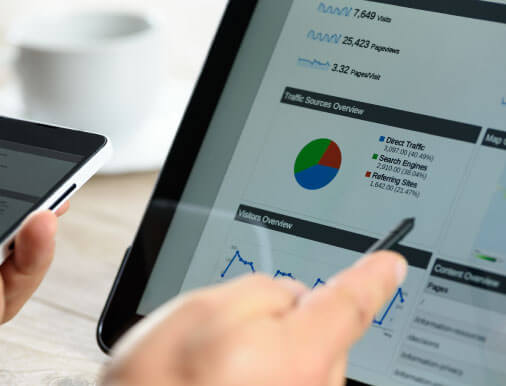 MODULE 6
Achieving Data Driven Success: The Success Metrics You Need to be Tracking on a Daily Basis to Optimize Downloads & Sales
Measuring and understanding your success metrics for better business decisions.
How to laser-focus your efforts on the metrics that really matter.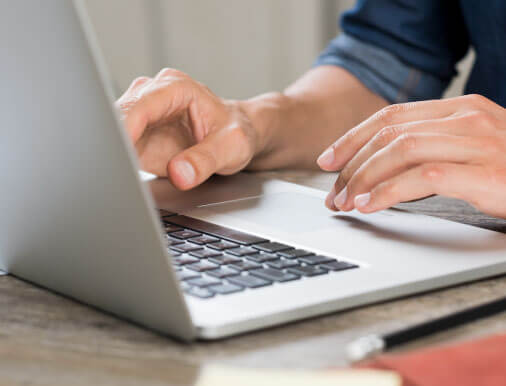 MODULE 7
How to leverage the most effective App Amplifiers to rapidly scale your mobile app business
How to get other appreneurs to cross-promote for you & other clever ways to get massive free traffic.
Ninja monetization methods for increased profits.
How to best price your app for optimum sales.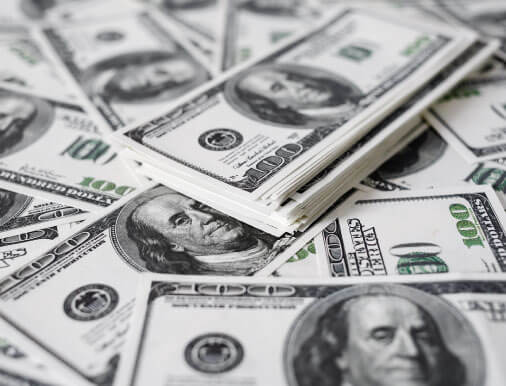 MODULE 8
The Most Lucrative Monetization Methods for Mobile Apps
How to sell (or buy) an app business for big money.
Learn insider secrets to negotiating profitable deals in the App industry.
How to make money via Sponsorships: learn my top tips & hacks.
YOU'LL ALSO GET THESE BONUSES ALONG
WITH APP EMPIRE: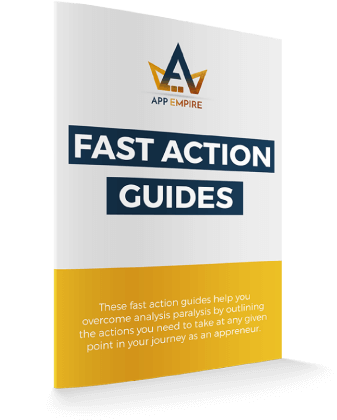 APP EMPIRE BONUS 1:
Fast Action Guides
The key to succeeding here is to just get started! I made these to help you simplify your thought processes and overcome analysis paralysis!
Here, I outlined the actions you need to take at any given point in your journey as an appreneur.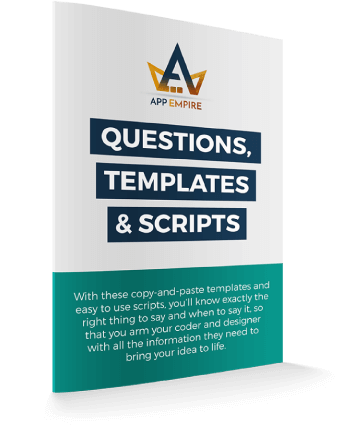 APP EMPIRE BONUS 2:
Questions, Templates
and Scripts
A common block that trips people up is not knowing what instructions to give to the developers and designers they hire. But that won't be your problem because I have already done all the hard work for you.
Use these copy-and-paste templates and scripts and you'll know exactly how to arm your coder and designer with all the information they need to bring your app idea to life.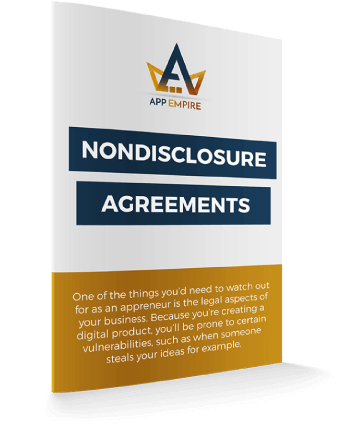 APP EMPIRE BONUS 3:
Non-Disclosure
Agreements
One of the things you'd need to watch out for as an appreneur is idea theft. That's why you must make sure you're covered properly.
Throughout the years, I have spent thousands of dollars for attorney fees alone just to get the best, iron-clad, Non-Disclosure Agreements.
But this is another headache you won't have to worry about. Without these NDAs you'll spend thousands just to get legal advice for your app business… but today you can get it for FREE!

Thanks to Chad's system I have created a multi-million dollar company that is 100% automated. I travel the world and haven't worked in over a year thanks for my residual income from apps!
Sophie Kovic

Thanks to Chad I have access to millions of people who use the tools I've put so much effort into creating. I went from a couple downloads a day, to reaching 500k people in less than a year thanks to the App Empire system.
Jack Ross, Pickup Guitar
SO WHY AM I GIVING YOU APP EMPIRE FOR FREE?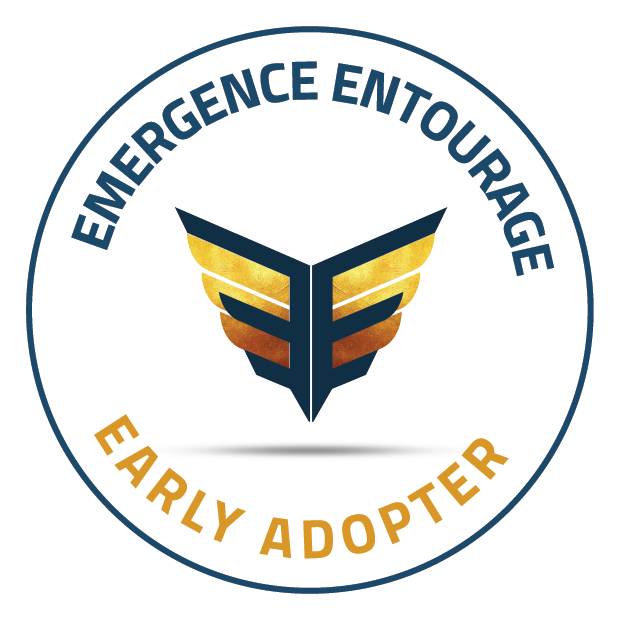 Emergence Entourage is for you if...
You feel stuck and you need more personalized help to break through your barriers.
You'd been putting in the time, money and energy in your app business but you're still not getting the results you want… OR
You've had some good results but gotten to a point where you're unsure how to optimize, monetize, & scale your business further.
You need advice on what business model could best fit your goals, lifestyle and profile.
You need insights from me on how to tweak your app(s) so they keep users engaged and attract new ones.
PLUS access to all of my latest courses, tools, software, tutorials, support networks the whole nine yards!
Emergence Entourage is a membership program where you get to have a bi-weekly group consultation with me and a bi-weekly analysis and update on how to profit from the latest emerging technology...

Join Emergence Entourage, and every first and third week of the month, I will be delivering a brand new module about new, cutting-edge knowledge relevant in our industry.
I will be discussing emerging technology such as Virtual Reality and Augmented Reality, the relevant progress and updates happening in those fields (and elsewhere)…
...and how exactly you could translate those information to create a business empire — one that will succeed for the long-term.
As a member, you get to participate 2x a month in a LIVE Q&A video conference where I personally coach you and help you to build your very own app business empire to the level you want it to be... and live your dream freedom lifestyle.


EMERGENCE ENTOURAGE (MONTHLY SCHEDULE)
1st Week of the month: Tech Focus (Apps + Emerging Tech) with Q&A

3rd Week of the month: Freedom Lifestyle Focus with Q&A

This means you'll personally get to consult me about your business plans, strategies and tactics...
As well as become part of this exclusive inner circle of serious and prolific app entrepreneurs committed to playing on a higher level in the industry.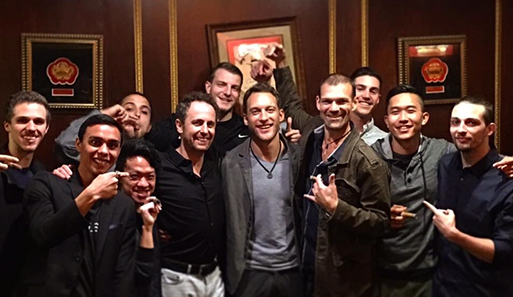 You can get personal help from me with...
How to evaluate the strength of your app ideas in case you're having doubts about your research results.
How you're marketing your app.
How to tweak your app positioning.
How to improve your app ratings and reviews.
How to boost your downloads & ratings.
How to systematically improve the user experience in ways they truly value.
How to spot (and bag) lucrative deals.
How to create + get the most out of your A-team.
How to futureproof your business.
How to design your business so that it works profitably even without you actively running it…
How to maximize your time so that you leverage your strengths and focus on high-ROI business activities.
Practically anything you need help with or clarification or hand holding on, I guide you through it - LIVE - every other week during our Q&A calls.
I will be giving you my insights and analysis about the latest tech and Apple updates (for example), what they mean to you and how to adapt to them to ensure your long term business success.
How to leverage key partnerships to achieve your business goals faster and with less sanity-draining detours.
What the most lucrative Monetization Models are & which one to use when depending on your goals & circumstances.
Understanding the marketplace and how to roll with the constant changes happening in it.
Living your own version of a Freedom Lifestyle: tools, strategies and tactics for long term happiness and true fulfillment.

Chad's course actually teaches you the main fundamentals you to need to be VERY successful over the course of your first year…provided you are willing to get out there and HUSTLE.
Muoyo Okome, Mega Rock LLC

One year ago, I made a promise to myself that I will do whatever it takes to grow my 'App Empire' to the point where my revenue replaced my monthly salary…I hit that goal 8 months ago.
Erwin Felicilda, Rhino Mob
SO WHAT DO YOU IMMEDIATELY GET WHEN YOU
BECOME PART OF EMERGENCE ENTOURAGE?
As I touched on before, you will get…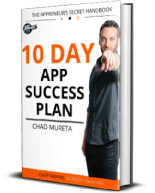 10-Day Success Plan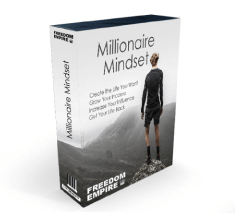 Millionaire Mindset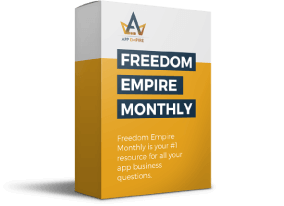 Freedom Empire Monthly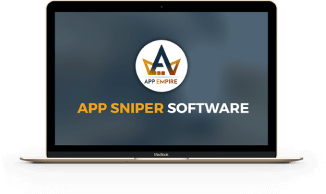 App Sniper software
Let me discuss how exactly you'll benefit from each component...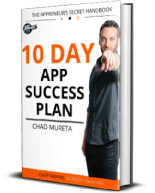 BONUS 1
10 DAY APP
SUCCESS PLAN
You know how you just learned today how to pick a winning app idea? Well, 10 Day App Success Plan is my step-by-step system designed to get your app from idea stage to being published in the app store… in just 10 days!
If you haven't launched an app yet, you'll find this super helpful.
If you have launched an app (or two) already using a method other than mine, you'll find this even more helpful.
It's got every app-building resource you'll ever need to successfully execute the following:
How to Emulate traits of successful apps
How to Design your apps with winning features
Download Chad's icon and screenshot cheat sheet
How to find top talent freshly and quickly from the winning job post templates to recruit a developer
How to protect your ideas from getting ripped-off
Mistakes to avoid to get the best out of your team
How to spot the critical business metrics/ indicators to monitor so that you stay on top of your game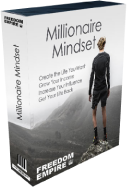 BONUS 2
MILLIONAIRE
MINDSET
With Millionaire Mindset, you will learn almost overnight how to use the millionaire mindset strategy to:
Become the best version of you
Create the life you want
Increase your influence
Attract the right people and circumstances you want, and
Grow your income exponentially.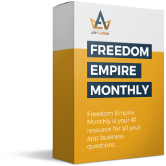 BONUS 3
FREEDOM EMPIRE MONTHLY
Freedom Empire Monthly is your #1 resource for all your app business questions.
When I started out, I had nobody to guide me, tell me what to do, or even to bounce off my business ideas with.
"You are the average of the five people you spend the most time with." – Jim Rohn
And if there's anything I've learned after almost a decade in this industry, it's the power of being surrounded by smart friends who can give you sound advice when you need it most.
And the more experienced they have in the app industry, the better!
(And that's exactly what Freedom Empire is designed to do for you)
Here's what you're getting with Freedom Empire:
A helpful community of fellow appreneurs (moderated by our advanced students).

This is where you ask for advice as well as share your own expertise. Think of it as a gathering of the best minds and a growing database of industry-specific knowledge, experience and insights that you get to tap, at will.

Access to all the previous webinar trainings.

I'll share the material I usually reserve for my private students, including the psychology of VIPs and everything you ever wanted to know about the app business.
Freedom Empire is $97/month but you'll get it for free as an Emergence Entourage member.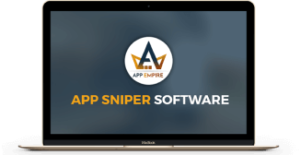 BONUS 4
APP SNIPER SOFTWARE
App Sniper helps you spot winning app ideas faster and easier and with less guesswork!
How? App Sniper lets you spy on winning apps in the Apple Store or Google Play.
With App Sniper, you will spot the best opportunities effectively and easily. You get to find out what apps are HOT right now… in less than half the time.
App Sniper is currently being sold for several hundred dollars a month, but as an Emergence Entourage member, you get access to my App Sniper Software for free for the duration of your membership!
As an Emergence Entourage member… You'll be at the forefront of cutting-edge knowledge! You'll get the latest insights in the industry way before everyone else even gets a hint of what's happening. It's like an up-to-the-minute report straight from the trenches of the
cutting edge of the App industry! You'll be looking over my shoulder as I show you step-by-step everything I do in my business and how you could translate that and "plug" it into your business! I'll show you what's working now in the emerging technology space… and most importantly, how you could be creating extra revenue, where the new traffic sources are, and more. It's like getting a call from me personally every month… Giving you a personalized coaching and pointing you in the direction where you could be making the most money right now… But also while thinking of how you could profit far ahead into the future! BUT... To really make this useful to you, you're also getting…
SURPRISE BONUS #1
EMERGENCE
QUIZ
Emergence Quiz is the world's first platform to strategically help you identify your life's craft.
What will you ultimately get out of Emergence Quiz?
Once you're fully aligned with your Craft, you'll naturally find fulfillment in your work and live a life you love.
For the first time, we can use our understanding of the brain and human behavior to
identify this for every individual.
I've developed this with my colleagues Arman Assadi and Beck Hanan.
We've designed this to help you:
Understand how you are uniquely wired based on the way you think and make decisions.
Learn about your specific, natural talents and unique genius so you can focus on your strengths.
Identify your life's Craft and receive a custom-tailored action plan. You will gain a deep understanding of your: state of flow, values, views on work, and the industries that could be a great fit for you as an entrepreneur.
AS A MEMBER, YOU GET EVERYTHING…!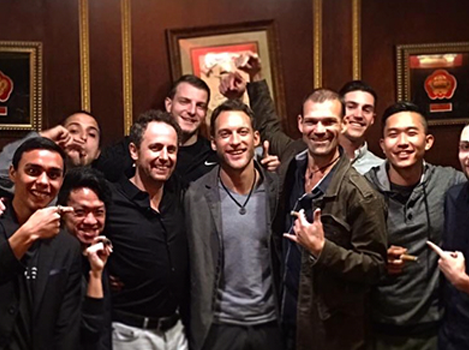 The biweekly modules where you will learn the latest emerging technology in the app industry and how to futureproof your business and profit from them.

The biweekly, live Q & A call where you get to consult me about your most pressing issues in your app business.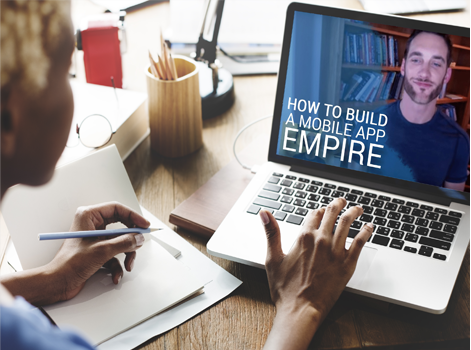 The 10 Day Success Plan: $197

The Millionaire Mindset : $297

Freedom Empire: $97/month

App Sniper Software: $97/month

BUT for the first 100 members, we're offering this for just $297 per month.
It's not going to break the bank… but it's enough to keep the tire-kickers
and non action takers from getting in.
Normally, the only way to have this level of personalized mentoring and support would be if you were one of my private group coaching clients who paid me at least $5000 (per head) to join a small group.
Would it be worth $297 to have me as your business advisor and coach from this month onward?
If you implement a tactic I recommended or emulate my app strategies, do you think you'd get a handsome return on your investment?
If you're like most people I've advised, you'd tell me you'd probably pay for your membership several years over… just with the revenue from one piece of advice or guidance from me that you implemented.
You'd probably tell me that everything else after that one app launch would be a "nice bonus".
Now I really want to make this offer an absolute no-brainer offer for you...
(Plus I get so much JOY out of helping my students succeed!)
How much higher could you take your business to?
Would it be worth $297 to jump online with me twice a month to learn about the latest developments in the app industry and show you what you can do now to get ahead of the pack…
(You profit from the information well BEFORE everyone else starts doing the same thing) as well as have me guide you how else to optimize your freedom lifestyle?

That's what we'll do in the LIVE Q&A mastermind calls!
PLUS you can see your fellow members and get ideas from what's working for them as well!
If any of those scenarios sound like they might be valuable to you, this is
a no brainer.

And that's why you should accept my bribe and become a member today.
ACCEPT MY BRIBE AND BECOME A MEMBER TODAY.
So sign up now and stand at the forefront of cutting-edge
knowledge in our industry.
Remember, there's no contract and you can cancel any time.
Plus, you can still keep App Empire - FREE!
You know what else is interesting about the cost of membership?
If you do the Math, it's just… $9.90 per day
Can you think of anything more valuable to buy for $9.90 a day?
Let's face it…$9.90 isn't going to change your life.
But the work we do together can change your business and therefore your life.
So accept my generous bribe today and become a member.
You'll be part of a small group of high performers operating in multiple industries within the app space… that share valuable information the rest of the world never discovers.
You'll discover the latest cutting edge marketing strategies and tactics before your competitors know what hit them…
And you'll be able to learn new tactics or campaigns that had been tested and
approved by me personally…
And deploy or "plug" them into your business every single month!
Plus, you get to connect with me and your fellow members every other week on our LIVE Q&A on Mastermind Calls…
So you can finally get the support, guidance and focus that you had been missing all this time... to play a much bigger game in the app industry.
If you've been trying for a long time to succeed in this space...
But you just can't seem to figure things out no matter what you tried in the past...
This could well be the missing ingredient you need in order
to finally "make it"!
The regular price is $397/month (we'll offer it at this price after this initial launch).
So become one of the first 100 Emergence Entourage members now and lock in the $297/month price.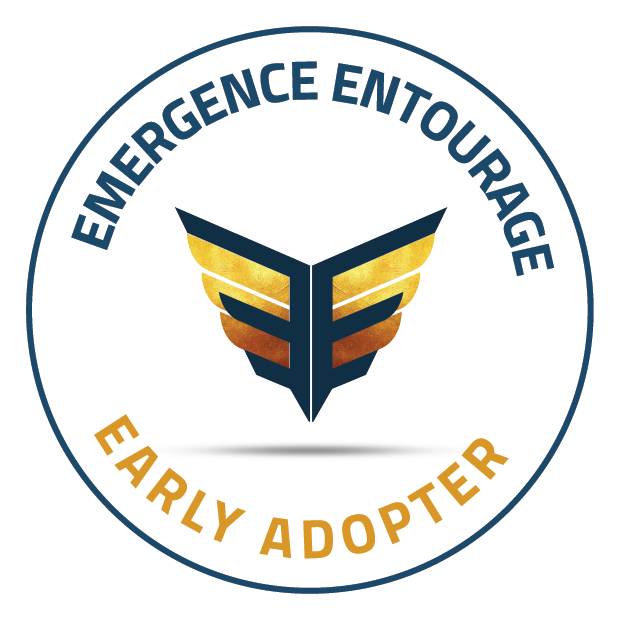 First 100 Members:
$100 Off Every Month for the Lifetime of Your Membership!
Regularly $397/mo!
Only
100
64 Left
Remember - you're under no obligation to remain a member and can cancel at any time. And you can still keep AppEmpire, free of charge.

So grab your chance now to take advantage of this offer now. Click the button below and become a member today!
JOIN THE EMERGENCE ENTOURAGE