Want a secret strategy from some of my students who are making 7 figures a year?
To be honest, I did the same thing when I started out. This strategy is easy for newbies, because it doesn't take a lot of money or effort.
Can you guess what it is?
The secret is taking advantage of all the new opportunities that come from a new iPhone release or iOS update.
Because when the new iPhone and/or iOS comes out with new features that couldn't be done before, consumers immediately want to try them out!
So you'd better take advantage of the demand while you can. If you want to make money with apps and live a freedom lifestyle you MUST pay attention to this!
Which brings me to my next point. Last week I shared some of the cool stuff you can expect from the new iPhone 7 … but have you heard all of the details about iOS 10?
It's Apple's BIGGEST software upgrade to date and because it's free, millions of people all over the world will be updating their devices and using it immediately.
Here's what makes iOS 10 so awesome:
Magnifier now uses the camera on your iPhone or iPad like a digital magnifying glass for real-life objects.
New range of display color filters to support different forms of color blindness or other vision challenges. Which means better support for photo and video based apps, plus you can serve markets with challenges in this area (i.e. older people, the visually impaired).
VoiceOver adds a Pronunciation Editor to customize the way words are pronounced. It also supports multiple audio sources.
Siri is now opened up to all developers so you can use the power of Siri in all of your apps.
Ok ok, but you wanna see this in action, right? Here are screenshots …
You can now watch video clips directly in iMessage without having to open an outside app or web browser.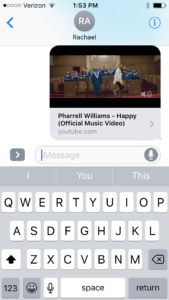 If you have iMessage open and flip your device sideways, you get a drawing keyboard!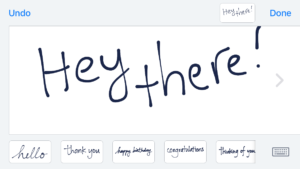 Add drawings to your photos too.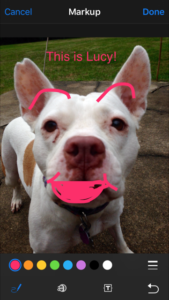 You can open apps and play games within iMessage too (available for download from the App Store). Also, share stickers and emojis with your friends.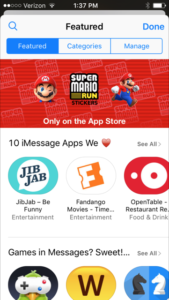 Even cooler, you can now send animations over iMessages for even more expression.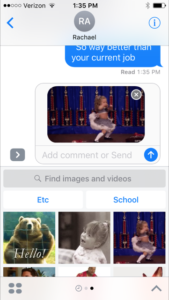 If you are reading this and currently have apps in the store, look at how you could make your app stand out with one of these new features and don't wait too long because your competitors won't!