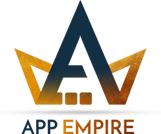 Build a Profitable App Business in Saturated Markets with No Tech Experience
The Foolproof 5-Step Plan I've used for almost a decade to build
and maintain a 7-figure per year App Empire

register me now >

Thursday
June 8th, 2017
at 4PM Pacific,
7 PM Eastern
This is a brand-new, LIVE training. There will be NO REPLAYS.

Here are just some of what we'll be covering…
I'll show you the best ways to find and hire reliable, competent developers to create your apps without the worry of getting your ideas ripped off.
I'll show you the system I have refined over the years that now allows even my 12 and 78 year old non-technical students to make $30,000 to $40,000 monthly revenues and achieve the financial, time, and location freedom they have always wanted.
Are you worried the app market is now saturated and "it's all been done already"? I'll show you hard data proving why there had never been a better time than now to enter the app business, and how you too can have a slice of this $77 billion pie!
Prevent wasting your precious resources on losers. I'll show you creative and simple hacks to spot potentially profitable app ideas… and why you really don't need to come up with the next big app idea like Uber or Snapchat to bag handsome profits. (In fact, I don't even recommend you build 100% "original" apps or completely from scratch!)
Insider secrets to monetize, automate, and scale your business for long term success so that it runs profitably – even without you!
…. and many more.
BONUS: WE'LL HAVE A LIVE Q&A AT THE END
WARNING:
Please register only for the webinar if you are an action-taker, you're genuinely hungry for success, you have a winning mindset, and you're ready to do the necessary work in building a scalable app business – or you are at least willing to do so. Otherwise, this LIVE training is not for you.

Do not construe any of the income figures here as a promise or guarantee of earnings. Earning potential is entirely dependent on you and the effort you put into your business.

Your level of success in attaining the results depicted in our testimonials and case studies depends on the time and persistence you devote on executing the steps taught. We do not – and cannot – guarantee your success or income level as that is entirely up to you.


Chad is a best-selling author, full time appreneur, advisor and investor. He has built and sold five different app start ups and made millions of dollars in four different industries — mobile apps, print media, real estate, and internet marketing.
He is best known for spearheading the creation and marketing of over 200 apps with over 150+ million downloads.
He is the author and founder of App Empire, which has enabled tens of thousands of people to exit the rat race and live life on their terms.

Thursday
June 8th, 2017
at 4PM Pacific,
7 PM Eastern